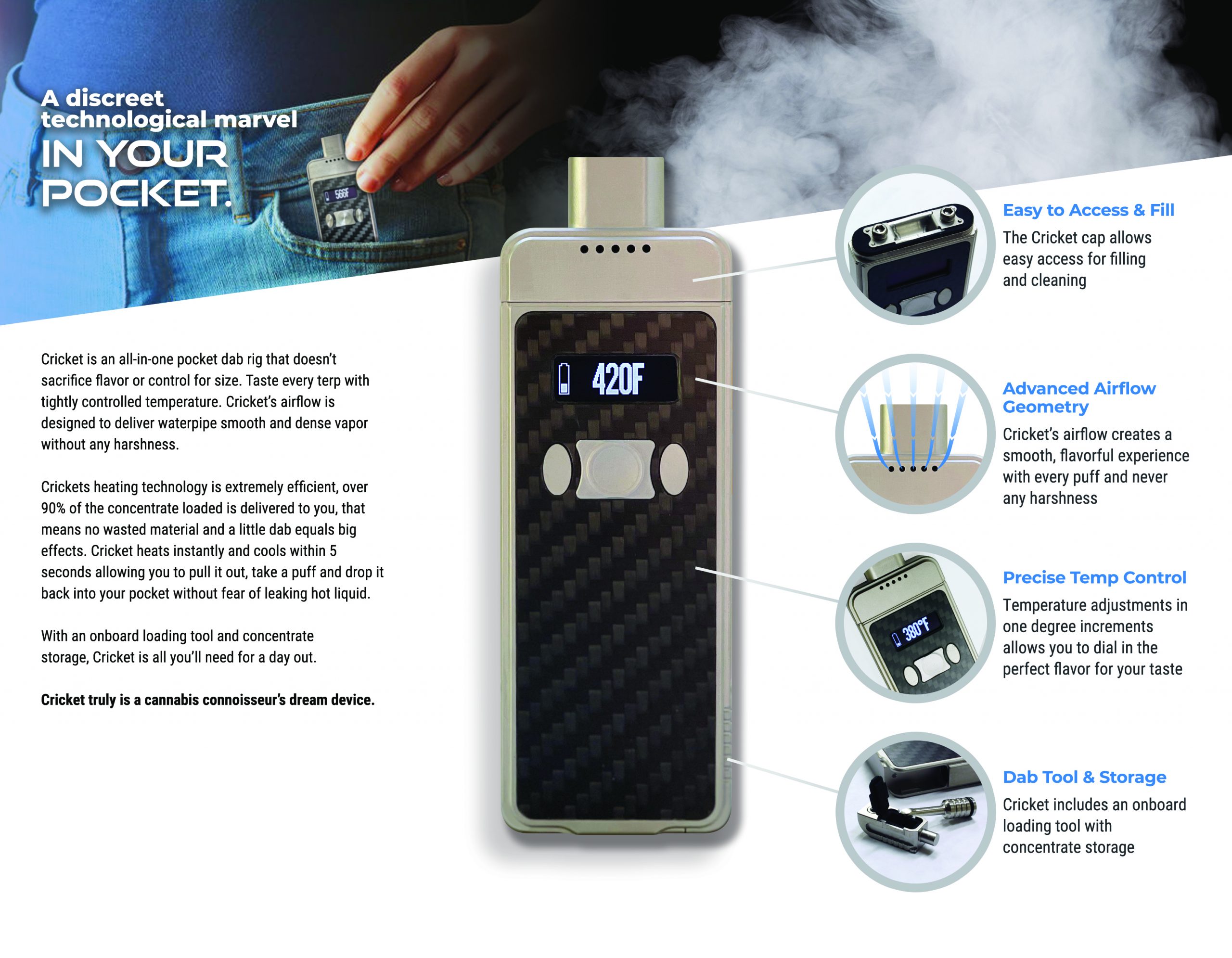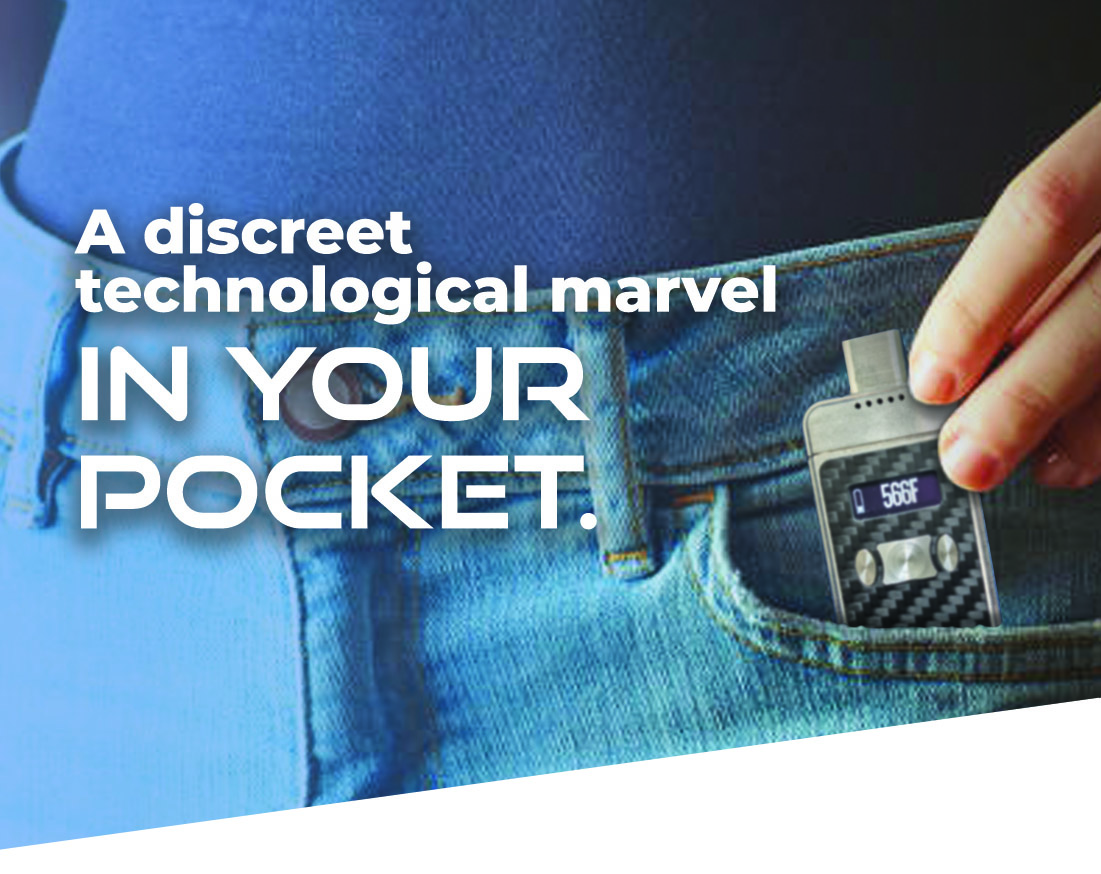 Cricket is an all-in-one pocket dab rig that doesn't sacrifice flavor or control for size. Taste every terp with tightly controlled temperature. Cricket's airflow is designed to deliver waterpipe smooth and dense vapor without any harshness.
Cricket's heating technology is extremely efficient, over 90% of the concentrate loaded is delivered to you, that means no wasted material and a little dab equals big effects. Cricket heats instantly and cools within 5 seconds allowing you to pull it out, take a puff and drop it back into your pocket without fear of leaking hot liquid.
With an onboard loading tool and concentrate storage, Cricket is all you'll need for a day out.
Cricket truly is a cannabis connoisseur's dream device.